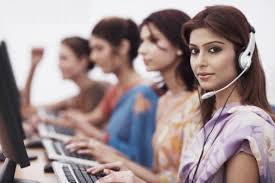 Customer care has been creating a great market for short-term job. This centers are served by the students. Following are the information that a person need to start a call center in Bangladesh.
1. Licensing: In case of in house call center license is not needed but for outsourcing business an entrepreneur needs to collect license from Bangladesh Telecommunication Regulatory Commission (BTRC). Below is the link of the application form of registration for operation of BPO /Call center.
Link: http://www.btrc.gov.bd/sites/default/files/Application%20Form%20for%20Registration%20for%20Operation%20of%20BPO_Call%20Center.pdf
Anyone could get the license at a cost of TK 5,000 (excluding vat) for five years. The amount is same for both local and international call center.
Licensing procedure
Following documents are to be duly certified and to be attached with the application form:
Application in company letter head pad (To the Chairman, BTRC, IEB Bhaban Ramna, Dhaka-1000)
Application fee is 5,000 Taka and 15% VAT is applicable
Company trade license
Business Plan/Business Profile with cost analysis report
Prescribe Form (CC1)
TIN Certificate/ Tax Clearance Certificate or related documents
Office Rent Agreement (Registered Office)
Undertaking on Non-Judicial stamp (300 taka-Noterized)
Bank Statement (Main Copy) last 3 months
Bank Solvency Certificate (Main Copy)
Board Resolution (If Applicable)
MOA (If Applicable)
Network Diagram
Nantional ID card
Curriculum vitae
Passport size photo ( 2 Copies)
VAT
Maximum number of seats 10 at the application period
Copy of Existing Call Center/HCC/HCCSP License(s) issued by the Commission
Copy of any other operator licenses issued by the Commission
List of Present Directors of the Company with Name, Address and Signatures of the Directors
Present share-holding position of the Company
Copy of Agreement with Foreign Partners/Investors duly Notarized if Applicable
NOTE:
All updated documents must submit with the application form
All paper forms filed at the time of application should be sealed and signed
All papers will have 2 copies, but for paper number 1 and 2 will have to summit 3 copies ,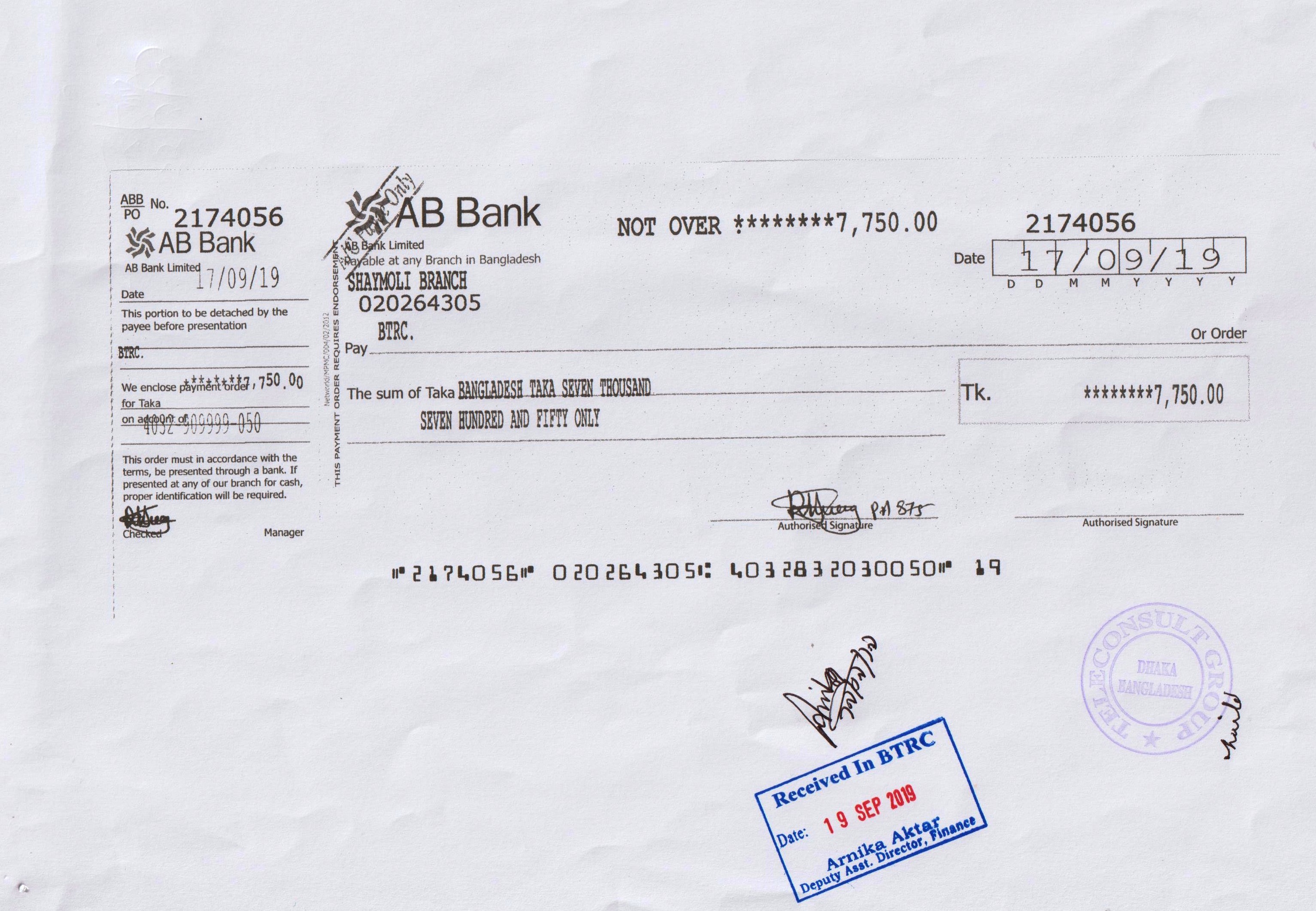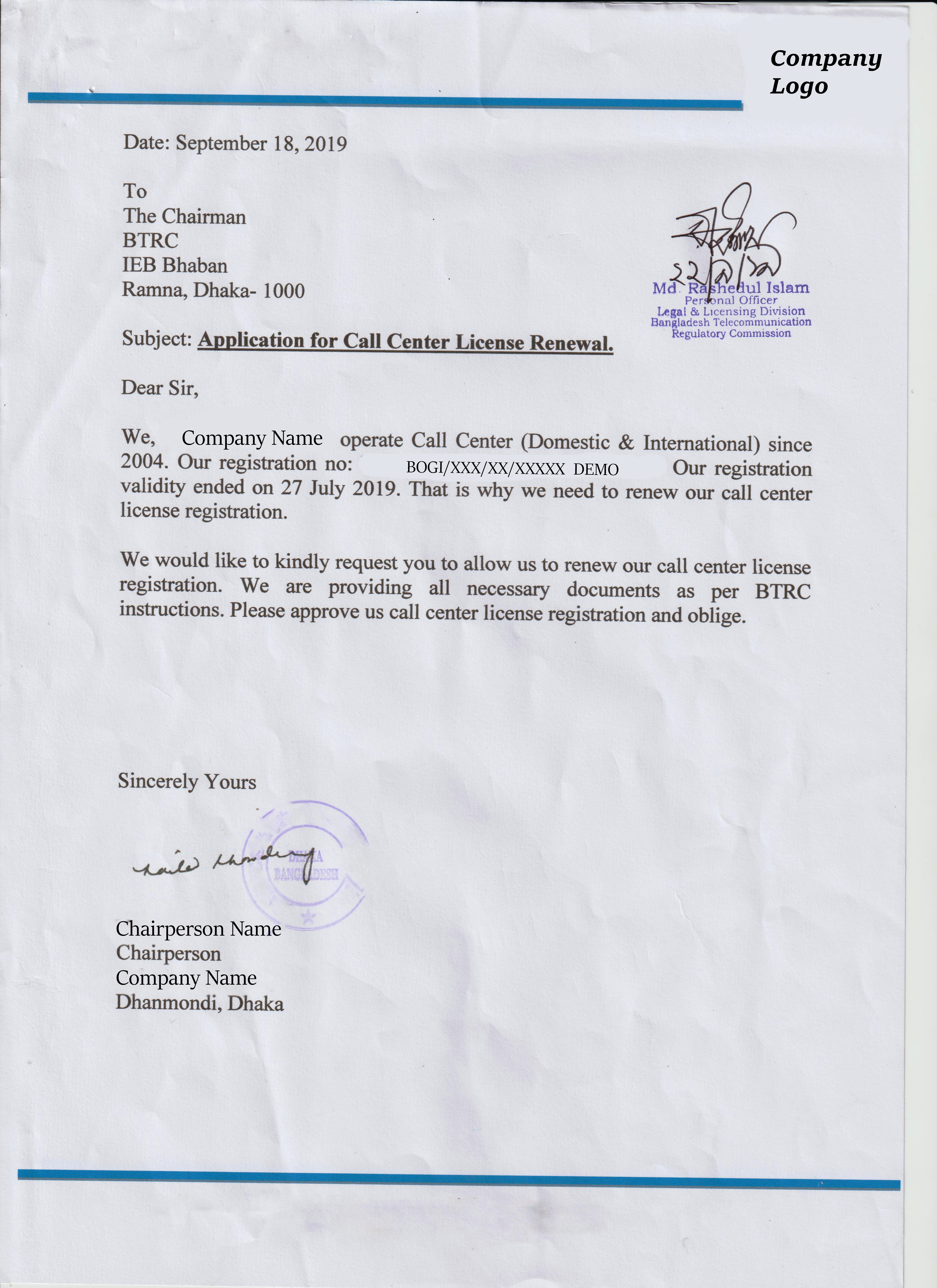 2. Association Registration: If your call center become a member of an association like BACCO your call center will be benefited in many ways. BACCO stands for Bangladesh Association of Call Center Outsourcing. It represents the BPO and call center industry of Bangladesh. The benefits of becoming a member of BACCO are:
BACCO voluntarily guides existing and new interested entrepreneurs to start and entry into Business process outsourcing industry. BACCO also works closely with Government to draft the policy and guideline to accelerate BPO industry along with overall ICT industry of Bangladesh.
As a member of BACCO, you will enjoy different networking and matchmaking within the BPO business both for local and foreign companies.
As a member of BACCO, you have access to list of human resources with special training in for BPO processes
By being a member of BACCO you have access to seminars and workshops on various topics on current issues related to IT & ITES
BACCO offers discounted rates for members participation in different events such as BPO SUMMIT, Digital World, Divisional IT Fairs, Job Fair, International Fairs etc.
BACCO manages the ICT Incubator on behalf of BCC a project under Ministry of Science and ICT. The project offers office space for IT & ITES companies at low cost rent, uninterrupted power supply and high speed internet bandwidth.
BACCO offers lucrative rates for advertisement and sponsorship during BPO SUMMIT and newsletters, BPO catalogue and other publications
BACCO offers its member companies to participate in various international fairs every year at a discounted rate. To facilitate the process BACCO offers secretarial assistance for a minimum charge
For more information, suggestions and comments please contact: Mr. Salim Sarker of BACCO secretariat, e-mail: office@bacco.org.bd
Membership Enrolment Process
To enroll as a Member (General or Associate) of BACCO, please follow the following process:
Fill the Membership Application Form
Attach all the documents mentioned in the Checklist of Documents

Up to date trade license mentioning nature of business in line with the scope of membership criteria.
Company Tax Payer Identification (TIN) Certificate.
Brief Company Profile on the Company Letterhead (including human resources with organigram, list of infrastructure, area of business with product line up).
An attested copy of Memorandum and Articles of Association to be provided in case of companies, Partnership deed in case of partnership
Details of the representative, in terms of educational and professional background.
Photo of representative
Photocopy of the License from BTRC
Bank Certificates
Declaration in letter head signed by CEO / Chairman to the effect that "there is no criminal / bankruptcy in the name of directors."

Enclose the necessary pay orders:

One Time Annual Admission Fees- Tk. 10,000/- for General or Associate member (non-refundable) and extra 10,000 Tk as advance for one year
Annual Subscription Fees as applicable on membership category Upon receive of payment and relevant documents BACCO Secretariat will confirm the documentation and may visit your office location and will forward this application to Membership Approval Committee for recommendation and to Executive Council for approval.
Membership certificate
Members of the association will be awarded with one year valid "Membership Certificate" after clearing the annual fees. The certificate will be renewed in each year by paying the annual fees.
3.Office Location: If you are looking for an office at cheap rent for both in house and outsourcing call center Uttara or Khilkhet can be a good option in Dhaka. SuperTel, Genex, Digicon these are the few well known call centers located in Khilkhet.There are many private universities located in Uttara such as: Uttara University, Asian University of Bangladesh, Shanto-Mariam University etc. so enough manpower is also available in Uttara. Office rent in places like Gulshan and Banani are very high, so small size call centers having 8-10 agents can not survive in this places.
4. Office decoration: Office decoration is very important in order to motivate agents. AC is must in a call center because agents need a noise free atmosphere to communicate with the customers. You can install carpets on the floor to give your office a corporate look. Many call centers attach mirrors with the walls of call center agents room. Quebec desk can be added for the call center agents.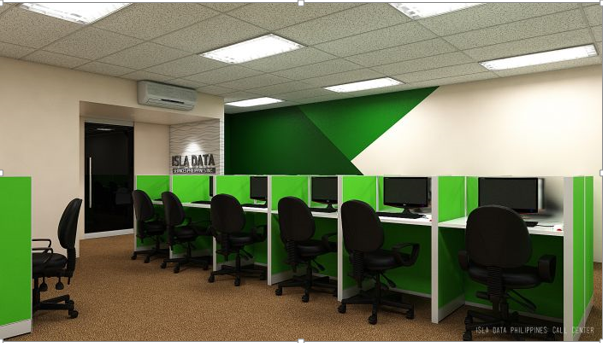 5. Hardware & Internet connection: You need computers, headphones, CCTV cameras, a big screen or monitor to see the dashboard, server and dedicated internet connection to run a call center. Server of different brands are available in the market. Such as: HP, Dell, Asus, Acer, Huawei.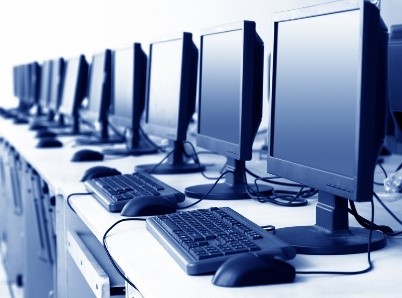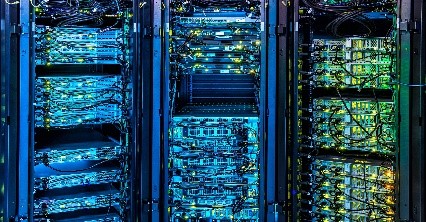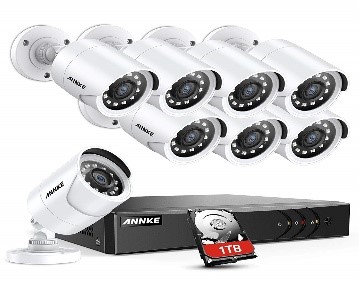 6. Short Code: A short code is a special 5 digit telephone number that's shorter than a full phone number. The inter network services given using short code are categorized as follows:
a) Commercial Services
b) Non- Commercial Service
In non-commercial service, short code will be used for giving utility/information service on public interest by the government entities and subscribers/users pay existing normal call/SMS charges.
If the call/SMS charge for any service provided by government entities is more than normal charge then it would be considered as commercial service.
All other services extended by any other entities/organizations would be considered as commercial service. For commercial use of short codes, allocation and yearly fee has to be paid. Both of the cases, normal interconnection charge will apply between the operators.
Terms and conditions:
For private entity, the code given has to be used for services approved by BTRC and the allocation would be on non exclusive basis and the code can be withdrawn with 01 month prior notice if deemed appropriate by BTRC. The service provider will be responsible for the information provided. In case the service provider is working on behalf of another entity, both of them will be individually and severally responsible.
Access lines for dial up termination must be taken from PSTN operator due to fixed nature of termination. For SMS based service, access can be obtained from operator having SMS facility and subscribers of other operators shall have access to the offered service through the access line provider when such facilities are available.
For dial up based service, normal call charge would be considered as Tk 0.25 to Tk 2.00 and for SMS based service, Tk 0.25 to Tk l.00 for on-net SMS and Tk 0.49 to Tk l.00 for off-net SMS until further order issued bv the commission.
Service provider has to take necessary approval from concern authority of Bangladesh Government.
Respective telecom operators have to get approval for call/SMS rates from BTRC
Service provider has to take necessary approval from concern authority of Bangladesh Government.
For non-commercial public interest service, all telecom operators are required to route the calls to the service provider
The service provider shall not provide any service other than those specified in the allocation letter
Installation charges for telephone/access lines at the help/information/service center have to be bourn by the service provider as usual
Some services may fall under Value added service provider guideline or new category of license. So they have to take the license when the guidelines come in to force, if required.
Codes for govt. utility/information services would be free of charge if used on non commercial basis i.e. Short code allocation and yearly fee will not be applicable.
Short codes used for commercial purposes, allocation and yearly fee for different categories are as follows:
Category A: Short code allocation fee of Tk. 1,00,000.00 and yearly fee of Tk. 50,000.00 to be charged for each code.
Type of Service: General information, Banking information, Customer care service, Help line, News e-Business, and other similar services extended by private entities/telecom operators/govt. organizations etc
Category B: Short code allocation fee of Tk. 50,000.00 and yearly fee of Tk. 25,000.00 to be charged for each code.
Type of Service: Utility service, information service, transport, e-Health, e-Education, e-Governess and similar service extended by govt. /private entities.
In the case of short code allocation for less than one year, only code allocation fee will be applicable.
Applicant has to submit Bank Draft of specified amount of Taka as fee within 30 (thirty) calendar days after issuance of notification for allocation of short code.
Allocated short code is not transferable and any such transfer of the short code shall be void and the code so transferred shall stand cancelled. Short code can be surrendered to BTRC, and in such case no allocation/yearly fee would be refundable.
The Commission shall have the right to check the quality of service provided by the service provider at any time and its authorized representatives shall have right of unrestricted access to service providers installation for monitoring and inspection without any prior notice.
The service provider shall furnish necessary information, statement of accounts regarding use of short code, papers and documents may be sought for from time to time by the Commission.
The Commission reserves exclusive right and authority to change the code and allocation procedure from time to time.
All deed agreement in relation to the use of short code with other parties must be submitted to BTRC.
The applicant shall submit application for short code to the Commission in the prescribed Form duly filled in, signed and sealed, together with all the necessary documents and information indicated in the "Short Code Application Form"
The Commission will reserve exclusive right to decide on the eligibility and allocation of short code.
Allocated short code may be cancelled, but not limited to, under followings:
If any allotee fails to use the code within 06 (six) months after allocation of short code
If the information service provided against the national security and interest
If the allotee is engaged in any unfair competition
Violation of any of the terms and conditions mentioned in the allocation procedure.
Violation of Rules, Regulations and Laws of the Land
The provision(s) of relevant guideline, regulations, Act etc. will also be applicable
Below is the link of application form:
http://www.btrc.gov.bd/short-code-allocation-procedure
7. Call center software: You need a software to run your call center. Below are some examples of some popular call center software of Bangladesh.
Avaya: Avaya Contact Center software provides a comprehensive range of advanced features as standard, whether it's through automation, call routing, or performance management. It doesn't just work with voice calls, but can intelligently manage and route communications through website sales chats, instant messengers, email, SMS texts, voicemail, fax, scanned documents, video, and even company social media accounts.
Cisco: Call center software from Cisco allows you to manage customer interactions based on almost any contact attribute. Call center software from Cisco offers a combination of multichannel contact management, intelligent routing, and network-to-desktop computer telephony integration (CTI) capabilities to improve management throughout the call center. With the Cisco Unified Intelligent Contact Management Enterprise, you'll have a scalable solution that enables dynamic customer interactions.
Drishti: Drishti provides Contact Center Software & Enterprise Communications Solutions. The Company creates innovative Communications technologies for next-generation Enterprises, empowering them to dynamically manage their Business Processes. Drishti's customers enjoy significant benefits in terms of increase in efficiency levels, reduction in operational costs, flexibility to grow, consistent user experience and a demonstrable ROI.
gPlex: gPlex call center solution is specifically designed to provide call center owners with the most reliable service, technology and support to run a highly successful business. It is an innovative design offering state-of-the-art messaging and voice processing technologies, true open architecture, advanced digital switching technology and complete statistics with Low cost.
iContact: : iContact can successfully develop any challenging and innovating web based software application to fulfill any type of business needs. . If you already have a functional application, needing some integration or customization for enhancing its functionality or integration with new technology, iContact can also fulfil that requirement. Its open standard-based platform has integrated application development and management components that significantly reduces time, cost and complexity of deploying voice and IP communications solutions. iHelpBD combines the industry's most complete support for IP communication, including telephony, video conferencing, SMS, and email with comprehensive support for traditional voice communications.
7 things you should check before buying a call center software
The type of a call center software
There are basically two types of call center software available in the market. They can vary considerably based on factors such as cost, user-friendliness, reliability, and data security
On-premise Software: The call center software will be installed on the servers located in your office premises
Cloud-based Software: This solution resides in the cloud, in other words, we can say that the solution is hosted online. This can be accessed using a powerful internet Connection
Next on the list are Features
Once you have made up your mind about the type of the call center software, you should now look for the call center features that you need. Below listed are some of the common features
| | | | | | | |
| --- | --- | --- | --- | --- | --- | --- |
| Telephony | Unlimited Concurrent Calls | Interactive Voice Response | Call Control | Call Monitoring | Voicemail | Predictive Dialer |
| Call Queues | Automatic Call Distribution | Skills-Based Routing | Call Recording | Conference Calling | Voicemail Transcription | Real-Time Reporting |
Integrations
A call center software that integrates seamlessly with your current helpdesk, CRM, marketing tools, chat, social media platforms, e-commerce on a single click which give a 360-degree transformation to your team's efficiency and productivity.
If you want to make the most out of your band for the buck, go with a solution with automated tasks. Call center software when accompanied by business tools integrations and automated task features will computerize a lot of repetitive task for your team.
Let us help you get a real picture with the help of a few examples:
When a customer calls you on your business phone number and in case the phone is missed, the software will create a new ticket in your helpdesk system. This ticket will contain the voicemail Transcriptions and the few other details about the call.
As soon as a new entry is made in your CRM the same will be reflected in the software as well.
When a chat is completed with the customer the software will update it with a transcript.
Integration with Virtual phone system will help you make and receive calls at the most reasonable cost possible
Scalability
No business is static. Sometimes there are ebbs sometimes flows. Make sure whichever software you are choosing a scale as your business expands. This will allow you to quickly add agents, adjust according to the fluctuating call volume and enables you to add and remove features as per your changing needs.
The Deployment Time
Some Call centers are easy to use but no less than a nightmare to deploy. Before making the final call check how much time will be consumed to roll out the solution. If the answer is " a few minutes" for smaller teams and " a few hours" for larger teams than its a green flag and if not then a red flag. Time is money – every extra day that is consumed while implementing the solution can cost you money, confusion and above everything customers. Therefore it is advisable to go with a solution that can be rolled out in a few minutes.
Training
Majority of vendors provide PDF 's, videos and knowledge base to help your team to make the most of the software. A few of them even offers to train your agents on-site. Make sure you have all the resources available with you even if you don't need them now. If something comes up this can save you a lot of headache down the road.
Price
finally here comes the most important thing. A lot of companies thinks it is better to pay a bit more for a call center software that is optimal. If you are budget sensitive, just do a quick math and determine how much it will cost to lose a customer just because your phone was down or because they were a breakdown which is taking too long to get fixed. Not price sensitive anymore I suppose..!!
There are a few things that should be kept in mind while exploring pricing. Without hesitating a bit bluntly ask about the implementation fees, training costs, price per agent, per minute, per phone number and price to use other advanced feature. Make sure that they are billing is transparent and you can easily view it as and when required and the support team is reachable easily whenever any billing issues come up8. Agents: Your call center agents will represent your company to the customers. So you need to recruit qualified agents for your call center. In Bangladesh many university students are working as both part time and full time call center agents. Call center agents works both in day and night shifts. Agents need to have the following qualifications to work in a call center:
Basic computer knowledge
Good oral communication skill
Good listening skill and analytical skill
Customer focus and adaptability to different personality types
Willingness to work in any shift/ roster
Positive attitude and self –motivated
Capable to handle customer queries & complains instantly
9. Supervisor: Supervisor is responsible for managing the call center agents. Major responsibilities of a call center supervisor are:
Sense of responsibility and Achieve the daily target
Analytic skill and working ability for team development
Quality assure of the team regarding their daily task and call
Monitor a team and work for their development, daily work, reporting, discipline and train them when needed
Good command in Microsoft office and CRM software and specially excel for daily reporting
Developed competencies required for service oriented and result focus
Efficient to fulfill tasks by dateline
Listen to calls in regular basis and maintain quality of the service
10. Other Staff: For back office you need staff in the accounts, HR and marketing department. HR department will be responsible for hiring qualified employees, marketing department will promote your call center also you nees office executives to run your call center smoothly.