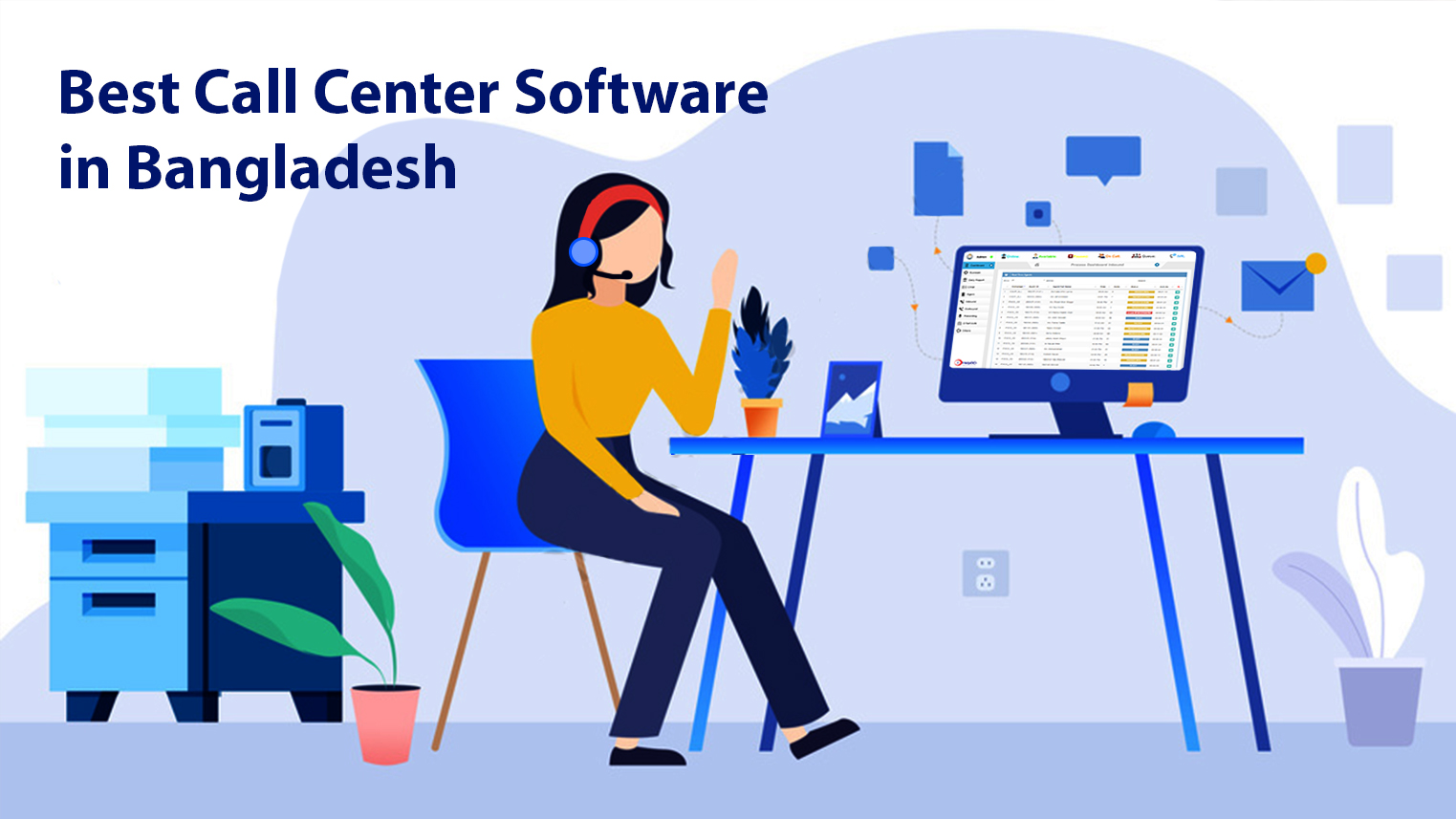 Call Center software automates and standardizes the process of receiving and responding to customer phone calls.
Unified Customer Service Experience: Unified customer service experience reduces customer friction and increases front line efficiency. Ideally, incoming calls should be logged in, your helpdesk, which will allow agents to follow up via email. Additionally, this feature will let everyone else on your team see the context of previous customer interactions — regardless of the channel they took place on. This feature allows you to create a consistent customer experience no matter which channel the interaction begins on.
CRM Integration for Customer Context

: When agents have more context about the customer who's calling, they can provide more effective help. They can quickly reference past interactions with the customer which prevents customers from having to repeat themselves. Agents can look at trends in product usage and take steps to ensure the customer doesn't need to reach out again about the same issue

.

iHelpBD provides context through CTI (

computer-telephony integration

) pop-ups that identify a customer through their phone number and surface previous interactions through the browser.
Reporting: Running a call center requires managers to have a finger on the pulse of call center metrics like incoming call volume, call trends, and agent efficiency. It's impossible to manage scheduling and plan for the future without knowing how your team is handling fluctuations in traffic.iHelpBD's Reporting feature can help identify common issues that customers are calling about, gaps in your support, coverage, and potential training opportunities.
Automated Dialer: Agents might need to make outbound calls to customers. iHelpBD's Call Center software includes an automated dialer and easy to use call logging features so your CRM stays up to date.
Easy to use: iHelpBD's Call Center is an easy-to-use solution that helps you connect with more callers in less time, with fewer agents. With iHelpBD, you get features like IVR, automatic call routing and call queuing, and many more. Also, you can optimize agent call flow, leverage virtual agents automate interactions, and streamline the experience for the caller.
Pricing: Pricing is a very important factor. iHelpBD provides software to small, medium, large firms. So any type of firm can afford our software. iHelpBD offers reasonable price to its clients. The company provides free software service for up to one year. iHelpBD charges less compared to its competitors in the Bangladesh market.
After Sales Service: iHelpBD's after-sales service makes it different from the rest of the software company in Bangladesh. iHelpBD believes that the customer is the king. The company's support service team works 24/7 to provide quality service to its clients. Our office is still open during the ongoing pandemic. Employees are working from their homes. Because we know without our service our clients can not run their Call Centers smoothly.
Easily customizable: iHelpBD's Programmers can customize the icontact software according to the clients demand. After selling the software during the service period, many clients want to make some changes or customize the entire software so that they can easily use the software.