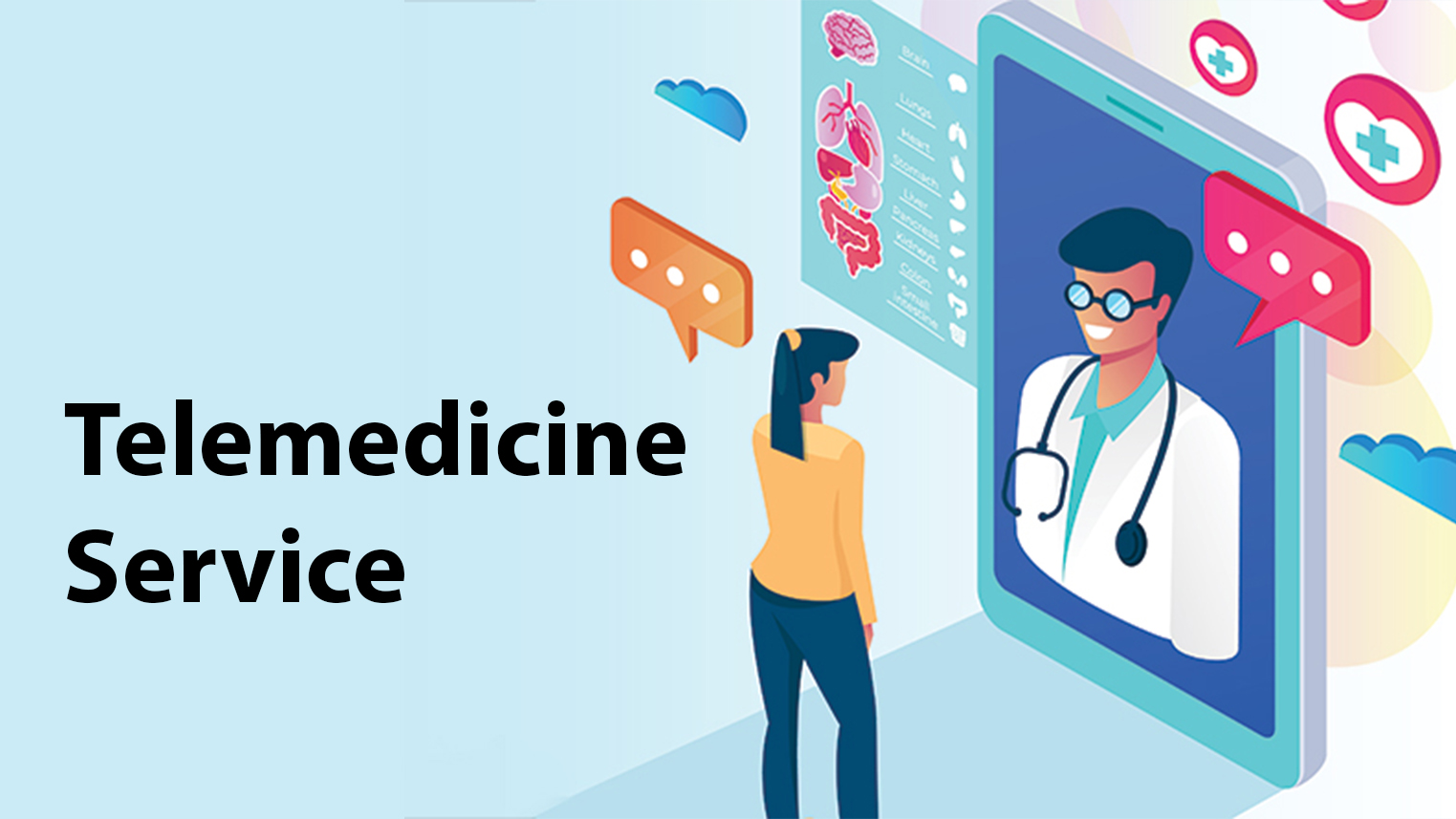 A tool that makes healthcare more accessible, cost-effective, and that increases patient engagement is telemedicine. Telemedicine was first introduced in the late 1950's, since than it has contributed to seniors having the choice to age in place. Due to this ongoing Covd-19 pandemic in Bangladesh, the patients that reside in rural areas that previously had difficulties accessing a Doctor, can now reach them virtually.
Doctors and patients can share information in real time from one computer screen to another. And they can even see and capture readings from medical devices at a faraway location. Using telemedicine software, patients can see a doctor for diagnosis and treatment without having to wait for an appointment. Patients can consult a doctor at the comfort of their home.
The concept of telehealth and telemedicine could be new to providers and doctors given the slow adoption of technology in healthcare especially in Bangladesh. However, due to the ongoing global pandemic the importance of telemedicine service is increasing day by day in Bangladesh. Moreover, the demand from new generation of tech savvy population has pushed for its rapid adoption due to convenience, cost saving and intelligent features it brings. It's now a matter of time for medical group, healthcare system, providers and even solo practitioner integrate telemedicine as part of their medical services offering.
How is telemedicine set up?
It can be easy or difficult for a provider to implement telemedicine into their practice. For solo practitioner and clinic, most just require a video conference software to start delivering telemedicine consultation. Companies will need to change operationally and have knowledge of the regulations, legalities, and technological aspects of implementing telemedicine service.
How is it Conducted?
Telemedicine is conducted in many ways. The easiest way is to start a video call,like you normally do with family and friends and colleagues as well.
Telemedicine Today
Today, most people have access to basic telemedicine devices like cell phones and desktops or laptops. With improved accessibility, individuals living in rural areas and busy urban areas can connect with a provider with ease. Home-use medical devices make it possible for caregivers to monitor everything from vitals to glucose levels. Doctors can gather medical information and make a diagnosis without patients stepping foot in a doctors chamber.
By 2020, telemedicine is expected to be a $35 billion industry and be an imperative piece of modern healthcare delivery. The history of telemedicine shows that we've come so far from where we started, and yet still have a long way to go.
Telemedicnie Service in Bangladesh
With limited medical resources and much of the population living in remote and rural areas, telemedicine has the potential to revolutionise the delivery of healthcare in a country like Bangladesh. Since a healthy nation always positively contributes to lowering the governmental burden on healthcare expenses and tends to also ensure enhanced resource productivity, telemedicine has a direct bearing on the GDP and wellbeing of a country, especially Bangladesh that has now transitioned into a middle-income nation with the demographic dividend expected to bear a stronger influence on economic growth.
By getting a larger number of patients into the folds of telemedicine, the authorities can hope to build a stronger and well-profiled database of citizens, especially those living in the furthest corners of the country. This database can be accessed for profiling and development of targeted governmental health programmes that could further benefit those suffering from particular ailments, like cataract. Also, understanding seasonal trends and its impact on the health of a population cluster through telemedicine can also enable the government to develop preventive healthcare initiatives, especially for dreaded diseases like dengue, malaria, etc.
Thanks to the government's Digital Bangladesh emphasis, the country's broadband speed and penetration is on the rise with a large number of people being tech-savvy and well-versed with different 'screens'. Moreover, rural broadband penetration is also on the rise, which bodes well for telemedicine, enabling the technology to facilitate HD video calling, thereby allowing doctors to listen, engage and diagnose the issues of patients and provide an effective treatment plan.
With a large and growing population of 168-million and very high population densities, telemedicine is the answer to revolutionising healthcare in Bangladesh by providing a healing touch to the largest number in the quickest possible time.
Advantages of Telemedicine Service:
There are a number of upfront advantages of Telemedicine service VS traditional healthcare:
For traditional healthcare, the wait time is typically about 60 minutes for OPD and about 4-5 hours for a specialist. Video consultancy on the other hand is immediate and booking an appointment with a specialist is instant. Moreover, in a traditional healthcare environment, the queues are also longer, thereby consuming more time. Plus, when one considers the travel time to and from the clinic, there is again a substantive time saving, especially for those living in crowded urban centres.
For conventional healthcare delivery, consultation at a medical centre or a hospital is almost always at a fixed time. In this context, telemedicine, or video consultation, empowers the patient with the unmatched convenience of 'un-fixed' timing in terms of anytime or 24x7 consultation. This is most beneficial for emergency situations when help may not be immediately available.
Orthodox healthcare service delivery is more expensive than video consultancy. For one, there is the cost associated with travel and transportation and this becomes zero when one avails of video consultation. Second, video consultation services are normally much lower priced than conventional healthcare. One of the other major advantages is the fact that follow-up services for video consultation is almost immediate and lower-priced (in some cases free of cost), thereby benefitting the patient significantly.
Better utilization of resources:
Telemedicine can allow stronger utilisation of doctors and other medical professionals, hence benefitting the patient directly, as well as ensuring a larger patient universe for the consultants. This mutually-beneficial healthcare delivery model is equally suited to all participants in the ecosystem.
Bridging the healthcare divide
Conventional healthcare infrastructure and resources are generally considered to be of sub-quality in rural and suburban areas. Telemedicine solves this issue by virtue of its ability to deliver quality healthcare to the remotest corners of a country. By making quality healthcare accessible and affordable, telemedicine has a transformative power in the health and wellness aspirations of a society that is especially located in remote areas. Moreover, telemedicine transcends borders and the patient can receive consultation from doctors from abroad too.
We all know Covid-19 is a highly contagious disease. If a patient who is affected from Covid-19 go to any public place like hospital or clinic other people could also get affected by him. So by introducing Covid-19 hotline number healthcare institutions can provide remote medical service to its patients.