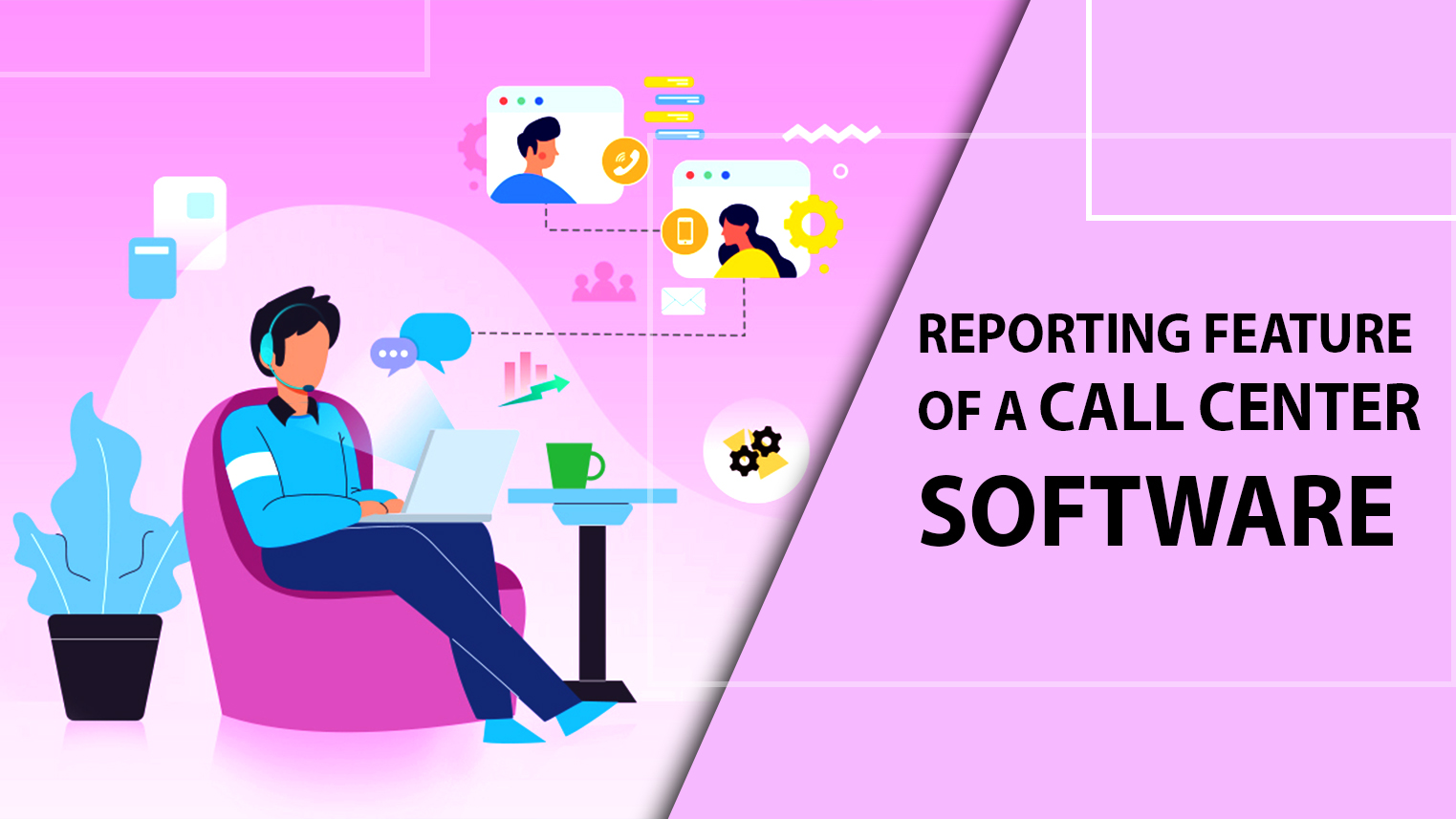 Keeping a standard for your contact center is not easy. You need to manage things properly to maintain them because managing a contact center is crucial to reach out to your targeted audience. If you are running a contact center, you need to check every detail. It can be about your services, agents' performance – and most importantly, your clients. Now the question is how you do that? Well, it's not so easy to manage, but it is possible. Get yourself the proper tools and manage your contact center accordingly. Running a call contact center without proper planning is insane. You need to know about things that really matter for call center management. You need to check your employees' and customers' information, which is not an easy task..The best tool for managing a call center is call center reporting. We will explain what it is and how it works.
Call Center Reporting and Why You Need It Right Now?
Generally, call center reporting helps you put light on what is happening in every corner of your call center. It enables you to understand the key performance indicators (KPIs) of your call center agents. The call center reporting helps you understand and evaluate your customers and agents. It helps you to get direction for improvement. Call center reporting provides you with reports, real-time dashboards, and customer insights and helps you track performances. It enables you to make changes based on the data you get through reporting. You also need to understand the KPI and manage your data according to your needs. Call centers are successful when your customers are satisfied with your sales and support agents. Therefore, you need to know about your customers' experiences with your services. Having millions of customers and keeping a record for their experience is very difficult. But the reporting tool helps you generate customer experience and feedbacks. The analytics generated helps you to understand and evaluate your customer experience and get feedback. Feedbacks really matters if you want to improve your services. Call center reporting is very difficult to understand the progress of campaigns run by the call center. Moreover, you also have to evaluate how your customers are responding to your services and how your agents are guiding them through the process. Basically, through call center reporting, you can measure the performance of your call center through customer experience.No doubt that quality customer service is vital for the growth of your business in this competitive era. For the growth of your company, you need to have high-quality call center services once you have that, you can quickly grow your business. The call center reporting software helps you improve your call center performance.
Benefits of Call Center Reporting Software
The call center reporting software will help you improve your services and enhance your productivity. Having a top-notch call center reporting system makes it easier to generate customized reports, and evaluate your call center outbound campaigns as well as customer experiences.
In turn, you will be able to analyze emerging trends and challenges for process improvements.
1. Great Customer Experience
Undoubtedly, today the most important thing is customer experience. You need to provide your customers with the best services and satisfy them to build long term relationships. It can be possible when you have a proper system in place to be able to listen to customer's concerns and understand their needs. The call center reporting software will help you get appropriate feedback from your customers which results in improvements to your services.
2. Decrease Costs
In a typical call center, you have different departments with tons of data which is important for your business. You really need to save your data and for that most of the time, we spend a lot of money on different software or programmers. If you want to save money and reduce the cost for data management and customer care, purchase a call center reporting software. It will help you keep your data in one place which is safe and easy to access.
3. Enhance Productivity and Efficiency
Most importantly, the call center reporting software helps the agent respond to phone calls quickly and efficiently. The calls can be transferred to the right agents at the right time which will help them facilitate the customer. Once you have proper management, you will be able to increase productivity and efficiency. Getting back to your customers with correct answers and helping them with their concerns will improve the image of your business and restore confidence in your customers. A comprehensive call center reporting system will integrate your contact center solution with your voice service, which will give you an overview of your performance along with key metrics. It also gives a detailed view of how the business is performing.
4. Easy & Enhanced Data Access
An agent should know how to handle a client's data to provide them with their best services. They also have to take care of data safety and privacy. To build trustworthy relations with your customers, you need to assure them that their data is safe with you. Using a robust call center reporting software enables you to leverage your data and understand what makes your team successful and customers satisfied in real-time. Moreover, this will also help the agent to understand the priorities of your customer. Your agents will be able to interact with customers in a more comprehensive, timely, and customized manner. Most importantly, this will help you develop a long-lasting, strong bond with your customers
5. Improved Reporting
To be able to evaluate the performance of your call center, you need to overcome certain challenges. First, you need timely and accurate information for your business with custom reporting. Sometimes, you have the information and raw data of customer interactions, which needs to be presented in standard reporting formats. You might require live and historical data performance statistics to manage the flow of incoming and outgoing calls. This can only be managed if your call center reporting software gives you the leverage to customized reporting on a real-time basis. The enhanced reporting system through call center reporting software helps the managers to get reports of all the activities in the call center. Now you can get easy access to your reports and increase your service quality. Attract more clients and grow your business at a low cost.