Visual Interactive Voice Response
Customers' level of annoyance and dissatisfaction rises automatically when they call a company's customer service line and are forced to endure interminable pains. In this case, Visual IVR enhances the customer satisfaction.
What is Visual Interactive Voice Response or VIVR ?
It's known that Interactive Voice Response (IVR) is an automated phone system that lets customers access information and pre-recorded messages through a voice response system without having to talk to an agent through a call. On the other hand, Visual IVR Software Solution enables telephone systems to route calls based on touch-tone input and spoken word responses. It's an illustration of the prompts for Interactive Voice Response (IVR). In this process, customers can contact a business by going to the company's website on their mobile phones rather than calling in and going through a lengthy series of automated questions and answers. Visual IVR allows for a much more convenient customer experience and eliminates much of the additional frustration that a traditional IVR could potentially cause.
How Does a VIVR Work?
When a customer calls a contact center using a smartphone, a visual menu with numerous options appears on the screen. The caller has the option of specifying the reason for their call, which will ensure that they are connected to the best agent who already understands the nature of the problem. Customers can read at their own pace, and in many cases, they can locate the option they require more quickly than when they listen to long IVR scripts. Since a smartphone keypad can also be used to send alphanumeric text messages and dial numbers, many customers prefer to type on it. On automated menus that connect inbound callers to live call center agents, callers are sorted and grouped.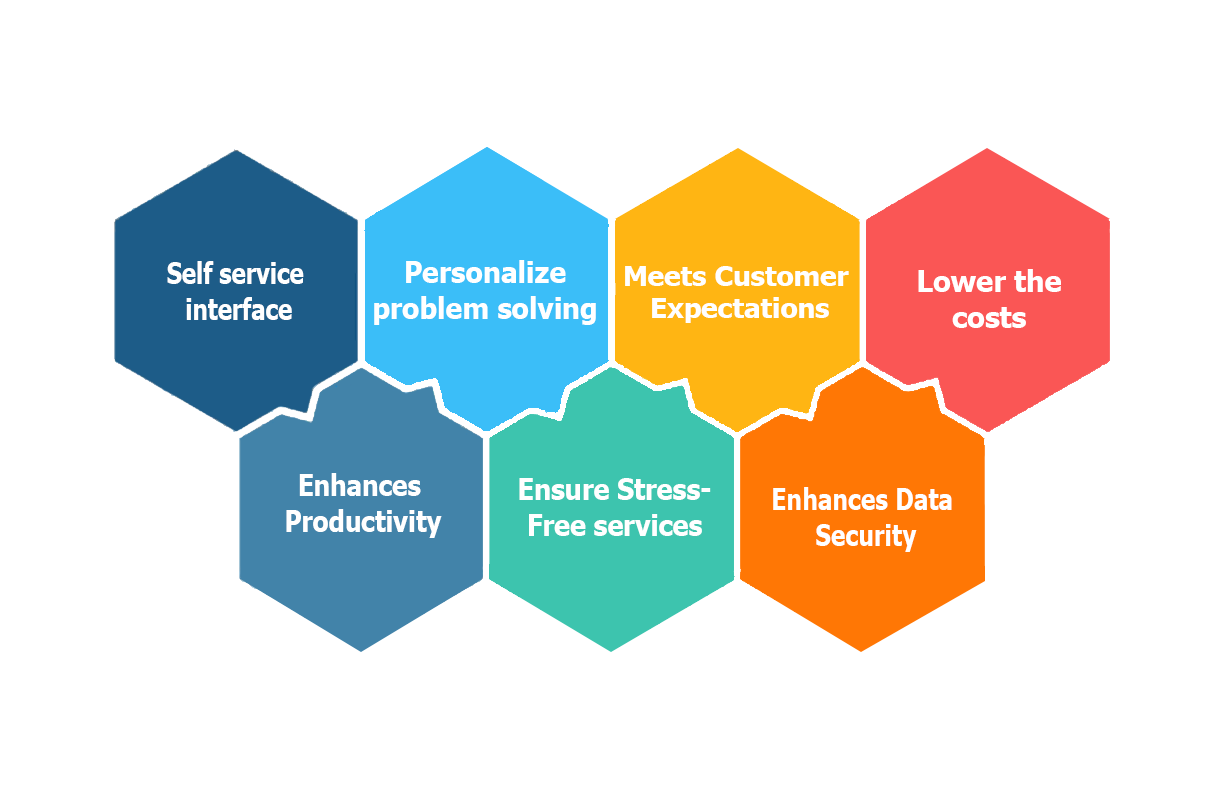 Benefits of Visual IVR / VIVR:
In VIVR (Visual IVR) system, the customer is invited to access a self-service interface following an inbound contact that attempts to digitally resolve or reroute them to an omnichannel interface, deflecting voice-based interactions, and displaying a digital menu. Then the customer chooses his desirable service for the queries and can work on that.
Each patient has their requirements. Visual IVR ensures that their requirements and queries should be solved as per needed in a personalized way.
By making information accessible to customers, visual IVR solutions meet customer expectations.
As it is known that reading is faster than listening to the same words, so it will take less time for customers to locate their services specifically.
Agents can save time and remain more productive during work hours by automating services. As a result, more work can be completed with fewer agents, resulting in lower costs.
Banking, various form fill-ups, gathering any types of feedback will be more stress-free if visual IVR is used for this case.
Customers' information and their confidentiality can be maintained as Visual IVR enhances data security
The Visual IVR of iHelpBD provides services for automatic interaction with your customers like professional and elite business experience. For effortless quicker customer service, we provide Visual IVR service to Healthcare, Banks, Emergencies, Travel, Hotels, Real Estate, Airlines, E-commerce, Insurance company, etc. By using our VIVR Solution you can enhance your brand loyalty and improve customer satisfaction with the help of real-time monitoring and reporting.